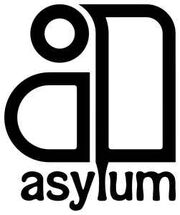 Asylum Records is an American record label, founded in 1971 by David Geffen and partner Elliot Roberts. It was taken over by Warner Communications (now the Warner Music Group) in 1972, and later merged with Elektra Records to become Elektra/Asylum Records. After various incarnations, it is currently geared primarily towards hip-hop, along with rock and alternative metal. It is owned by Warner Music Group, and is currently distributed through Alternative Distribution Alliance.
The label was relaunched in the US in 2017, operating separately from the UK label.
Asylum Records has over 100 signed artists: notable artists include Metallica, Jason Derulo, Rudimental, Nelly Furtado, Ed Sheeran and Bob Dylan.
Relationship with Anne-Marie
Edit
Anne-Marie signed a contract from "Karate", the album's titular track. It was released as the lead single on 13 May 2015.